I was working on Governance/Signalling concept recently. Looking for your thoughts on it.
Summary
Ethereum, Ethereum Classic, and other PoW-coins need an agreed and clear voting/signaling workflow before the next difficult decisions occur.
This paper proposes a voting/signaling concept that can be developed and implemented in a short period of time and on a low budget.
The system divides the key stakeholders of PoW-coin's Network into 3 branches(separation of powers):
Core Developers(Contributors). Those who actually creating underlying software and technology used in Network.
Coin Holders. Those who invested own fiat money thus bought coins and holding it now.
Miners. Those who securing PoW network.
Agreed acceptance criteria for Referendum it is any TWO of branches passing representation threshold and gain more than 50% of YES votes for Referendum proposal.
Referendum voting mockup: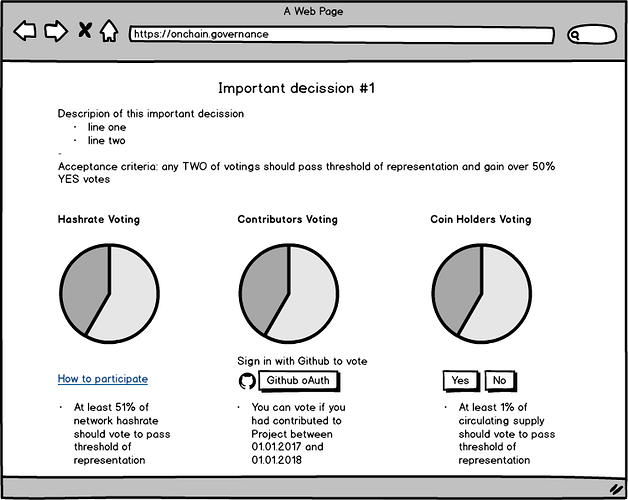 Full description at this gdoc: