The main idea is to create a standard which enables the use of 360° images / 360° photos :
to be rendered across marketplace platforms in a panorama viewer / 360 photo viewer format
to be used interoperable as a volumetric portal sphere in virtual reality games
to be uploaded and tokenized as such interoperable / compatible 360NFT
2 main problems :
a huge amount of platforms ( for NFT creation / collection ) are not ready to display a photosphere.

many 3D / VR spaces do have the ability to show volumetric 360° spheres but there is no agreed standard to recognize whether a .jpg NFT contains the "equirectangular" metadata or not.
An experimental solution for now was the agreement between KnownOrigin, Somnium Space VR and Natural Warp where a JSON freetext ( simple to add / simple to read ) was added to recognize the format.
The result of this collab is that since March 2021 artists can upload 360° artworks ( 2:1 ratio .jpgs with the equirectangular metadata / exif tags ) on the Knownorigin platform and that collectors with such NFT in their wallets can use it in Somnium Space directly as a 3D asset.
Here you can see the result of this collaboration :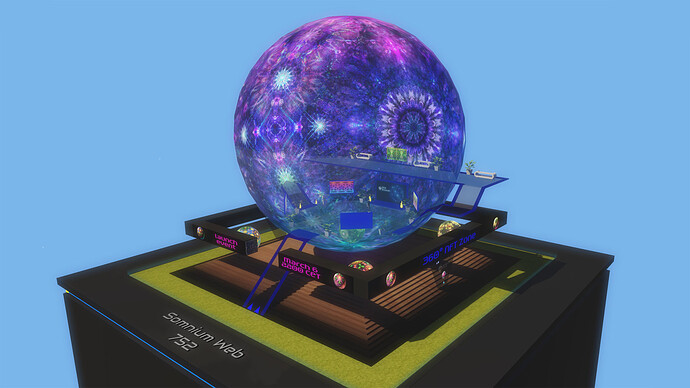 The WEB VR venue showcasing these 360NFTs : Somnium Space WEB
The 360NFT collection at KnownOrigin : Natural Warp | KnownOrigin
Since this is an advice seeking thread and this is basically where we're at - any help of EIP wizards would be greatly appreciated