Hello fellow magicians,
I made a PR to the EIPS repo(eip-5516 draft by LucasGrasso · Pull Request #5516 · ethereum/EIPs · GitHub) with the proposal of a new token. Its my first time doing it and I don´t really know why the PR is failling, Ive run the validator locally and it returned that the draft was valid.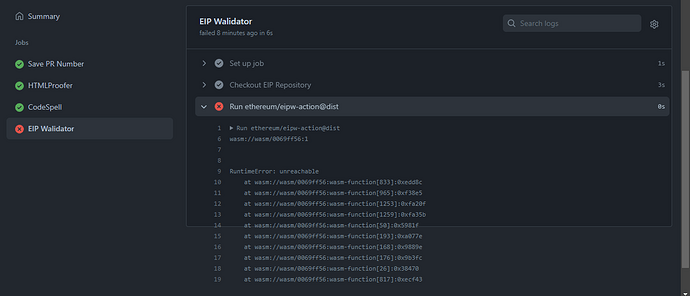 Link to the PR error
.
Thanks for the time and help! Feedback about the proposal will also be appreciated ;).