Hey all, here are the notes from the DAO ring. If you attended, please help clarify the sections where I have included the note "[Need to clarify]"

This was the chalkboard with the discussion topics people were proposing at the start of the session: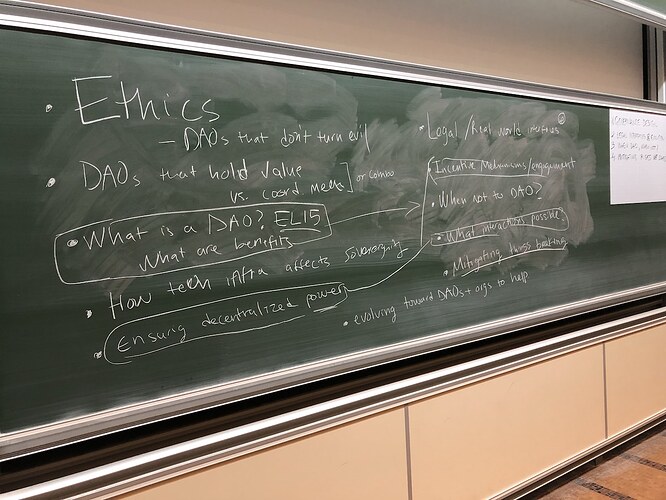 Takeaways
DAOs seem to be something we can talk about for months on end.
If we want to keep this as an active ring, we should probably focus on one aspect of the system so it can be a valuable use of time and we can create useful documents.
The dgov foundation has regular meetings now, and many of the governance-like topics may be best for those meetings. They also have a wiki: https://wiki.dgov.foundation/
As a DAO ring, we can help contribute to dgov's wiki for our focus area.
Action Item
What are your thoughts on the topics that are best suited for Magicians (look at the notes for examples, or suggest your own)?