To improve Ethereum browser security, multiple browsers are now working on implementing EIP 1102, which will no longer inject the provider API by default, but instead wait for the Dapp to request a web3 API before providing one, making web3 users undetectable to sites (including dapps!)

While this change has great privacy benefits, there are open questions about the UX of this kind of invisible API. Feature detection is impossible, and so Dapps will need to present some kind of open-ended log-in button that both tries to log on and suggests installing a web3 browser if the user doesn't have one yet.
You can roughly see the issue in this EIP 1102 flow chart from the original metamask issue: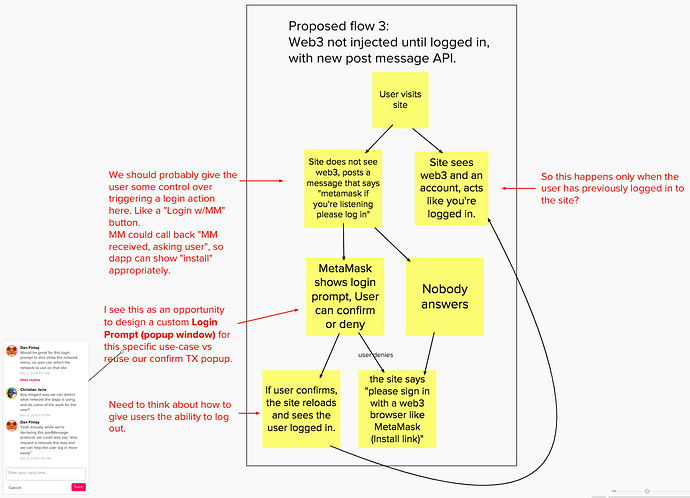 I just wanted to open the thread here, to get our UX ring thinking about the future of log-in with privacy-centric browsers.