We are going to host another event in Berlin during ETH Berlin and Blockchain week!
When, Where
Kicking off whole blockchain week, we will host our event on September 11 at 12pm and will end around 6pm at the most cyberpunk friendly venue c-base where we hosted our event back in Summer 2018!
Thank you to @ligi for helping us get the most amazing venue

Topics
For topics we are keeping it pretty open and would love to get you involved in this process!
So far on the agenda is Soulbound token session with @TimDaub and @ra-phael
Please let us know which topics you would like to talk about, join discussions, fishbowls by leaving comment under this thread!
Tickets
Are live! Make sure to RSVP here
Devcon Ticket Giveaway
We are going to give away one free ticket to Devcon, the biggest Ethereum Conference happening October 11th → 14th in Bogotá, Columbia! This is general admission ticket, which will allow you to attend the conference.
Terms and Conditions:
To enter Devcon ticket giveaway you must be present at the event in person
You must enter your email address and nick name to dedicated place at the event (this will most likely be physical)
Devcon ticket winner will be picked randomly by our staff and announced during the event
The ticket winner will be contacted via email afterwards and will receive Devcon ticket in digital way via email
Devcon ticket is non transferable
We highly encourage to support this community effort by donating to the Ethereum Magicians ✨ | Grants | Gitcoin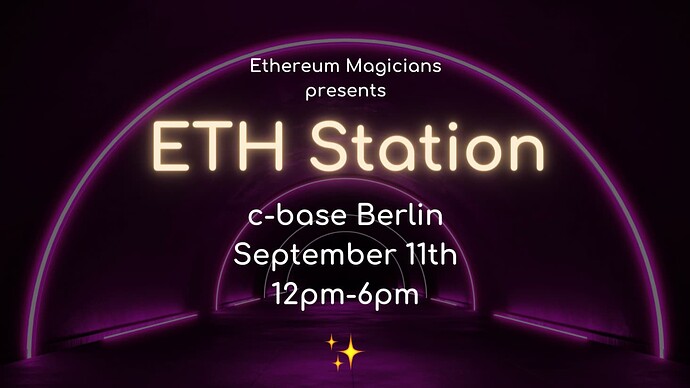 We will edit this post with more updates over time.
Yours Ops Team