Hey @atoulme – awesome to see you decloaking and starting to share this more widely.
I find the Overview to be an easier starting point:
https://github.com/canto-ethereum/spec/blob/master/canto.md
Especially this picture / diagram: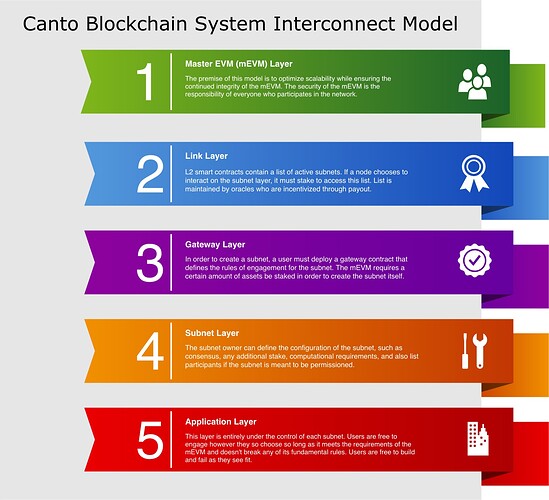 To put it into a more explainable way, is this a correct way of explaining it?
---
CANTO modifies the network layer of existing Ethereum clients to allow for the creation of subnets – by defining a new subprotocol. Each subnet is effectively a sidechain, and sidechains can make their own choices around consensus algorithm, gas, or a wide variety of other parameters. The Ethereum mainchain with PoW secured by miners as it is today is the highly secure base layer that all the sidechains connect into, with gateway contracts defining the interactions and trust of state on the sidechain.
---
I went back and read the overview and answered some other questions I had

I'm actually unclear if my attempted summary here is helpful – "Read the Overview" and Read the FAQ are likely the best ways to make sense of this.